Welcome to Morris Services Ltd
Morris Services Limited was formed in June 2006 and has been delivering a range of electrotechnical qualifications accredited through City & Guilds from its Electrical Training Centre based within the Avondale Business Centre, Kingswood, Bristol,BS15 1AW.
We don't claim to be the 'largest or Market leader' in the sector. We prefer to let our customer reviews and awarding bodies inspection reports demonstrate our centre's performance and approach to teaching and learning.
We have courses designed for complete beginners through to approved electricians,designers,engineers and technicians, all delivered by registered professional lecturing and teaching staff that have both the vocational hands-on experience.
Our focus is on ensuring all delegates receive the highest standards of teaching and learning within the electro-technical discipline. The company mission statement reflects this 'our aim is your success'.
City & Guilds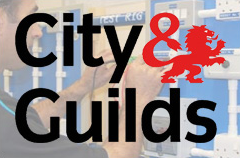 Bespoke & Practical
Getting Started