City & Guilds 2382-18 Level 3 18th Edition BS7671:2018 E - Learning Course (35 Hours) + Examination at our Centre in BS15 1AW
Book Your 18th Edition E - Learning Course (35 Hours) + Examination at our Centre in BS15 1AW Online:
Qualifications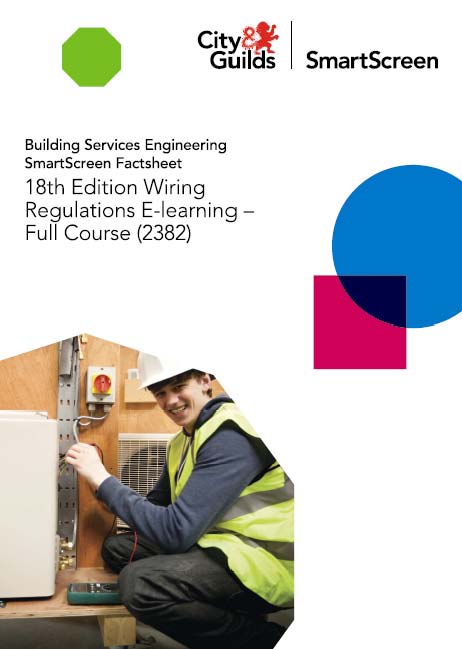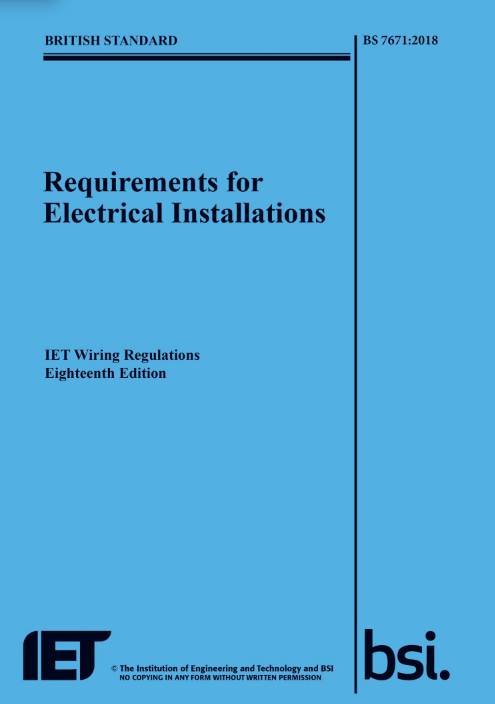 Who is this course for?
This interactive online course has been developed by City & Guilds and the Institution of Engineering Technology and will ensure that you are up to date with the 18th Edition of the IET Wiring Regulations BS7671:2018). This full online programme of 35 hours is suitable for anyone looking to gain a solid understanding of the 18th Edition and are new to the BS7671:2018 requirements.
Course description
The content of the course is produced in a series of 'micro-learning' activities (around 4 to 5 minutes in length). Assessment of knowledge is a regular feature throughout the course delivery online and thus ensures all learners fully understand how to navigate and interpret the Wiring Regulations in their current form. As part of the course, learners will have access to three full practice examination papers in order to prepare for the formal City & Guilds 2382-18 examination at our approved centre in Bristol.
Assessment
It is important to understand that both awarding bodies only offer a full 18th Edition examination covering all learning outcomes associated with BS7671:2018 and candiodates therefore need to be fully prepared prior to formal assessment at our centre.
Materials Required
You will need your own copy of BS7671:2018 and will also benefit from reference to the IET On Site Guide during the online delivery only.
Entry Requirements
No formal entry requirements are needed as this full programme follows the recommended guided learning hours from the awarding body.
Progression
Please see our website for future CPD qualifcations within the sector.
Course Location
Formal assessment at BS15 1AW and online delivery.
Teaching Staff
Tutorial support through video conferencing using Zoom is available to be scheduled with our tutors.