City & Guilds 2382-18 BS7671:2018 18th Edition + AM1:(2020) IET Wiring Regulations FULL COURSE 6 DAYS
Book Your City & Guilds 2382-18 Level 3 18th Edition Wiring Regulations + Amendment No.1 (2020) Online:
Qualifications
City & Guilds 2382-18+AM1:(2020) which can be viewed BS7671:2018 Amendment No.1 (2020)
Who is this course for?
The IET 18th Edition is the essential publication for all professionals working in the electrical industry, due for publication in July 2018.
It forms the national standard to which all new and amended electrical installations in the UK are to comply. The IET urges all electrical professionals to ensure they are familiar with the changes before the new requirements come into force from January 2019 along with the competent scheme operator requirements.
Course description
This FULL COURSE will follow the recommended guided learning hours of 35 through six consecutive Tuesday's 09.00 - 17.00. It is highly recommended for candidates who are new to the industry and have not yet studied the wiring regulations.
Assessment
A two hour online examination is required to complete the programme. A copy of BS7671:2018 + AM1:(2020) is permitted reference material during the assessment.
Materials Required
Morris Services Ltd will provide comprehensive learner materials for the course, but please ensure for obtain a copy of BS7671:2018 IET 18th Edition Wiring Regulations & an On Site Guide prior to attending the course along with Amendment No.1 (2020).
These publications can be ordered from the IET website, amazon, bookshops or electrical wholesalers locally. All candidates are required to bring along a non programmable scientific calculator and standard stationary.
Requirements for Electrical Installations
IET Wiring Regulations
Eighteenth Edition
ISBN 978-1-78561-170-4 available direct from the IET here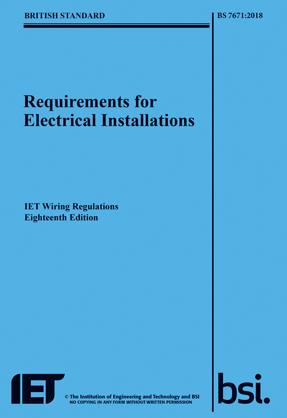 IET On Site Guide to the 18th Edition of the Wiring Regulations.
ISBN 978-1-78561-442-2 available direct from the IET here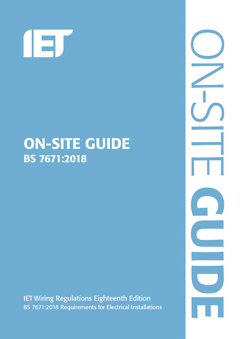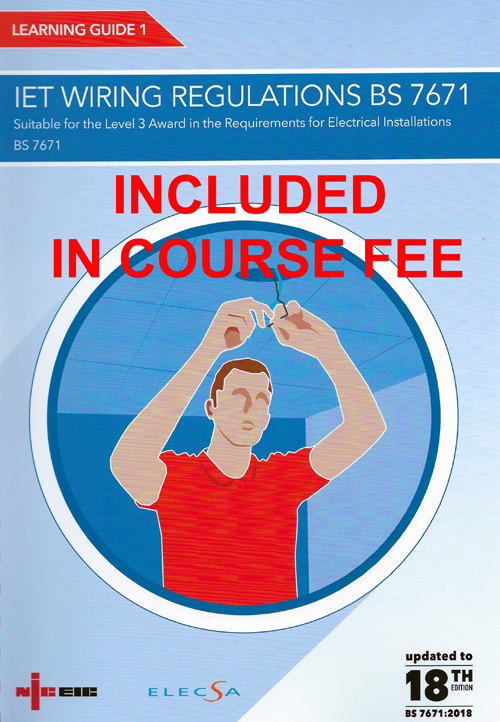 Entry Requirements
Suitable for new candidates without previous wiring regulation qualifications.
For those with an old 2382-10 (Red Book) , 2382-12 (Green Book) or 2382-15 (Yellow Book) 17th Edition qualification can consider our 3 day fast track route.
Progression
City & Guilds 2392-10 Level 2 Fundamentals of Inspection & Testing Course
City & Guilds 2391-50 Level 3 Initial Verification Course
City & Guilds 2391-51 Level 3 Periodic Inspection & Condition Reporting Course
City & Guilds Level 4 Design & Verification Course
Course Location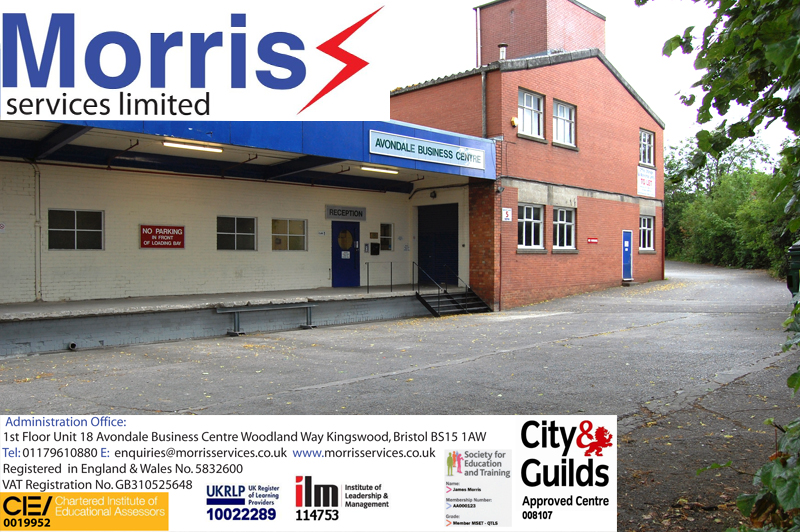 Teaching Staff
Alan Wilson, Les Holmes & James Morris