City & Guilds 2382-18 Level 3 IET 18th Edition BS7671:2018 + AM1:2020 CPD UPDATE ONLY (1 DAY) RULES FOR ENTRY APPLY*
This course is not currently running; please check back soon
Qualifications
City & Guilds 2382-18 Including Amendment NO.1 (2020) which can be viewed BS7671:2018 Amendment No.1 2020
Who is this course for?
*This CPD 1 Day update course is strictly limited to candidates who hold a 17th Edition BS7671:2015 Amendment No.3 qualification (City & Guilds 2382-15) Yellow Book Only. This is in accordance with the awarding body guidance issued to approved centres and we will require documentary evidence of this prerequisite at the time of booking before registration can be undertaken and the booking confirmed.
Course description
The course will only focus on the key changes contained within the new 18th Edition BS7671:2018 + Amendment No.1 (2020) from amendment no.3 of BS7671:2015. The awarding bodies and the JIB have confirmed that an update short 30 question examination will NOT be developed as was the case back in 2008 with 2382-20 as candidates need to demonstrate competency across ALL parts and chapters contained in BS7671:2018 18th edition and will be required to sit the FULL 2 hour 60 question examination at the end of the training day. Prior revision and preparation is highly recommended.
Assessment
Open Book 2 hour 60 question multiple choice computer assessment with results/feedback afterwards.
Materials Required
Morris Services Ltd will provide all candidates with learner guides and course materials. However, please ensure that you have obtained a copy of BS7671:2018 prior to starting your course and an On Site Guide. These publications can be ordered from the IET website, amazon, bookshops or electrical wholesalers locally. All candidates are required to bring along a non programmable scientific calculator and standard stationary.
Requirements for Electrical Installations
IET Wiring Regulations
Eighteenth Edition
ISBN 978-1-78561-170-4 available direct from the IET here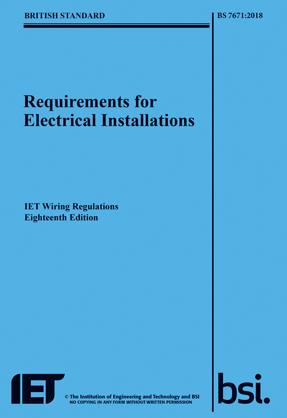 IET On Site Guide to the 18th Edition of the Wiring Regulations.
ISBN 978-1-78561-442-2 available direct from the IET here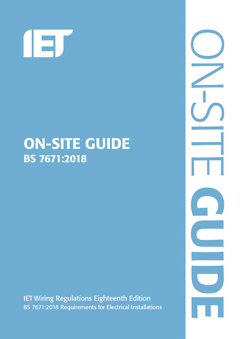 Entry Requirements
City & Guilds 2382-15 17th Edition Amendment No.3 (Yellow Book) with supporting edidence.
Progression
City & Guilds 2392-10 Level 2 Fundamentals of Inspection & Testing Course
City & Guilds 2391-50 Level 3 Initial Verification Course
City & Guilds 2391-51 Level 3 Periodic Inspection & Condition Reporting Course
City & Guilds Level 4 Design & Verification Course
Course Location
Unit 18 Avondale Business Centre
Teaching Staff
Alan Wilson, Les Holmes & James Morris